Servicing Hanover and the surrounding areas for over 30 years!
We offer both residential and commercial construction solutions. As a full service general contractor, we can help you with your project from conception to completion. We can tackle any remodeling project. As skilled craftsmen, we are experienced in framing, electrical, millwork, siding, roofing, concrete, and windows and doors to name a few.
We also provide commercial and residential awning services! Smith Brothers bought D.R. Appler, Inc. awning business in Sept. 2013. Smith Brothers has worked closely with D.R. Appler, Inc. for 30+ years and has been able to make it a smooth transition.
Most recently, we are a certified Andersen Windows & Doors contractor. While we will still provide you with any brand of windows or patio doors, those customers who are looking for the Andersen name can rest easy knowing that we possess the skills and knowledge to effectively help you select, install, and upkeep your favorite products.
Awnings
Awnings can be an inexpensive way to shade a patio or outdoor area. You can also shade windows in the summer months and save on cooling costs, all while increasing the value and aesthetics to your property.
Residential Doors
At Smith Brothers Inc. we offer all of the
leading brands of home doors perfect for your home
Remodeling & Carpentry

Remodels, additions, replacing the basics with a space matching your personality?

We bring our skill and expert professionalism.
Residential Windows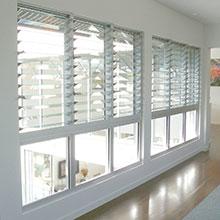 Upgrade your home with our premium selection of windows to start saving on your electric bill!